Why 2016 Was *Fire Emoji*
Sure, 2016 has been one of those years that was so ridiculous that we aren't even sure it actually happened. Where did Zika come from? Is Trump really our president? Who gave Angelina permission to leave Brad? Jokes aside, the world experienced enormous loss and heartbreak this past year from the passing of beloved stars to large scale attacks all over the globe. 2016 was a year most want to forget. Yet, there was some good that came from this year. Let's look at why Dreamhouse thinks 2016 was total *fire emoji*.

We all have had our fair share of loss, even this week, we've lost many stars and heroes. As much as we want to honor their lives, we also want to recognize all of the talent we've GAINED this year!
Music's Rising Stars
Some of the most exceptional icons-in-the-making started to make waves this year. In the music world we saw Chance The Rapper drop an instant classic mixtape, "Coloring Book." His impact on hip-hop, culture, and his own community in Chicago have been tangible. We also saw young artists steal our hearts! Grace VanderWaal, for instance, appeared on America's Got Talent and blew our minds! After winning the show, we still can't stop with her. Warning: you will cry when you watch this video!
The impact of these stars and often, their rise to overnight stardom has of course been made possible by the power and immediacy of social media. One thing you know we are passionate about at Dreamhouse is "The Gram" so now let's talk about how . . .
Instagram was KILLING the social media scene this year!
Okay, can we all just slow clap for Instagram's incredible rebrand and updates this past year? Seriously, impressive work guys. Each update has sharpened Instagram as a tool for small businesses, freelancers and marketers. Here is just a small list of the amazing features Instagram has added to their platform:

Instagram stories/live video: We were skeptical at first, but now we can't stop, won't stop.
Boomerang: Basically the cutest feature that has ever been on social media
Business accounts: Small business owners thank you, Instagram.
Better editing features
Zoom: So my mom can stop trying to zoom and liking random people's pictures
Business ad focused on local businesses and brick-and-mortar stores
This may not seem like a huge deal in the grand scheme of things but within the past year, Instagram has developed into one of the key tools for businesses to market themselves, brand themselves and connect with their customers. It impacts millions (over 600 milli users!) of real people each day. The platform is completely changing how individuals and businesses approach their social community. Three cheers for you Instagram, you guys are killing the social media scene. For more details on Instagram's growth this past year, check out this amazing resource.
Not only has social media been taking marketing by storm, it has also completely transformed the way we discover information, process current events and receive news. That's why we're including this as our #2 reason for why 2016 was 🔥:
Social Media and the News: Best Friends Forever
Let's look at Snapchat, a huge source of live and current news is available through their addition of "Snap Stories" to the platform. Snapchat gives it's users the ability to take videos live from where they are, which is quite remarkable when people are filming during a world celebration or crisis. For example, while watching a live snap story of the Berlin Christmas market attacks, you are receiving live and raw footage of the scenes, and on a positive note, we celebrated many Olympic victories with our favorite athletes in nearly real-time from their own perspective! The clips are not being tampered or withheld by bias news outlets, but rather, being shown by live people who are experiencing the action. Let's also take a look at Twitter. Twitter gives it's users the ability to send short bits of information to the world. Instead of releasing articles or press releases, news outlets are able to share breaking news pieces of information instantaneously. This means that the world is able to learn new information about developing breaking news stories in the heat of the action. Now let's look at Facebook. A new feature Facebook added to their platform is the "checking in" feature. People are able to check in during tragic events and communicate to their Facebook friends if they are safe or not. For example, I had friends in visiting Paris during the Je Suis Charlie bombings. They checked in on Facebook, marking themselves safe which gave me relief and (somewhat) peace of mind. My friends were able to quickly notify their loved ones that they were safe and all was well. These social media platforms have completely transformed how the public receives their news and understands unfolding events. We learn about developing stories in bits and pieces from people who are on the ground, experiencing the action.
Speaking of how the internet has impacted our view of the news, possibly the greatest thing the internet gave us in 2016 was . . .
Obama + Biden memes!
Regardless of your opinions, this past election was a rollercoaster ride to say the least.  It brought out the worst in us. There was scandal, hostility, corruption, etc. But this election also produced some of the best memes in meme history. Our tense Facebook timelines were lightened with funny meme's of the candidates faces that made us chuckle.  A favorite of ours is the Obama/Biden, or should I say, Jobama, memes. Seriously, they never get old.
Setting the meme's aside, it amazed us how involved American's were in this election. No matter the opinion, everyone voiced their thoughts, showing that they cared. There was passion, contention, shock, inspiration, disappointment and disbelief within discussions leading up to Election Day. If this election taught us anything, it was that It's important to have an opinion, voice that opinion and stand true to your opinion. At the end of the day, staying true to your perspective and morality is more important than losing yourself in the fight.
This year was a spectacular year for technological growth but one aspect we specifically loved seeing in 2016 was how . . .
Tech is Revitalizing Industrial Cities
The technology industry has been booming this past year with the newest smartphones, virtual reality gear, at home responsive speaker systems, curved TVs, smart watches, etc. There are now even window vacuums you can use to clean your windows. It can be hard to keep up with all of the development and updates, but what we are really excited about are how tech start-up companies are revitalizing industrial cities. These tech start-ups are driving economic growth, press and foot traffic to cities such as Cleveland and Pittsburgh, cities that are currently experiencing renaissances. For example, a year and a half ago, Uber launched their project uberX in Pittsburgh with hopes of making the world's first self-driving Uber car a reality. Cities like Cleveland are hubs for many tech start ups such as Jumpstart, a company that invests in Cleveland startup businesses and offers guidance with company expansion. These cities are destinations for start-ups like Uber and Jumpstart because they are affordable and offer great data for companies to use.
. . . ok, time for a super low key sidebar here! Let's be real, 2016 was kinda a ridiculously amazing year for Cleveland, home to Dreamhouse Marketing World Headquarters. That makes it impossible for us not to include this in our roundup of the 🔥 moments of the year:
Cleveland became a City of Champions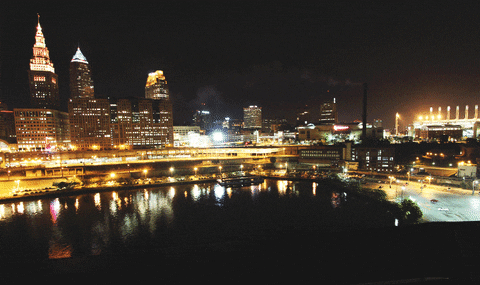 If you've followed us for any amount of time you know that Mallory loves The Land and that I've recently moved here and grown to love it as well. It's been a big year for CLE in growth, publicity, politics, and sports. We have world class food, drinks, sports, music, and entertainment. Forbes even called it "America's Hottest City" (🔥 )! No matter where you've been, you've seen it all unfold right here in our backyard, so we won't rant too much about it but here's a video that gives us ALL THE FEELS (again… waterworks warning!):
Finally, with a rising interest in DIY videos online, we've also seen an ironic rise in people's obsession with NOT doing it themselves:
AUTOMATION
An interesting development we see starting to gain traction through technology is automation seeping into to aspects of our everyday lives! With an increase in accessibility to products like Amazon's Echo, apps for controlling everything from your home lights, temperature, and stereo, it seems that we've invited automation into most aspects of our life. We've even incorporated it into our business and social media strategies! Buffer's provided great insight on the power of automation in your Social Media life here.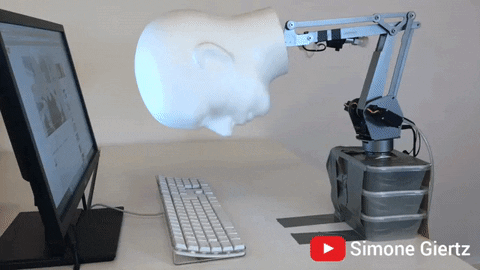 Although 2016 dished out some really hard moments for us, overall some really amazing things happened. So as we close out 2016, we are bracing ourselves for 2017, unsure of what to expect. Will it be just as emotional, shocking, and thrilling as 2016? Probably. But hey, if Britney can get through 2007, we can get through 2017.

Was your 2016 year total fire? Leave a comment below!